YMC classes for the summer term will all take place online on the Zoom platform: https://zoom.us/
Term starts 2nd May
Change of term times!
Half term will now be on 6th June (no classes on this day)
Last day of term will now be 11th Jul
!!! Don't miss Ilai Avni on Sunday 31st May at 7 pm on BBC 4 in Highlights of string Finals of Young Musician of the year. Ilai started violin at YMC in Tanja Goldberg's violin beginner group class .
Meet the team:
Marina Solarek – Administrator
Nigel Goldberg – Artistic Director (Orchestras)
Please scroll down to class in formation to see one of Nigel's presentations.
Alison Smart Fisher – Choir + Voice/Aural
Graham Bennett – Head of Theory and Composition
Sheena McKenzie – Cello + Ensembles
Henry Hargreaves – Intro Orchestra
---
Confused about Zoom Invites?
Every Family will receive invites for their Zoom classes the latest by Friday evening each week
Except!
Junior Musicianship (Utako), Theory (Graham), Recorder (Kristina):
You will have one log on ID and password for the whole term for each class
Also Fiona (cello/bass + Prep Orchestra and ensembles) has now sent out one link for the entire term for the entire morning.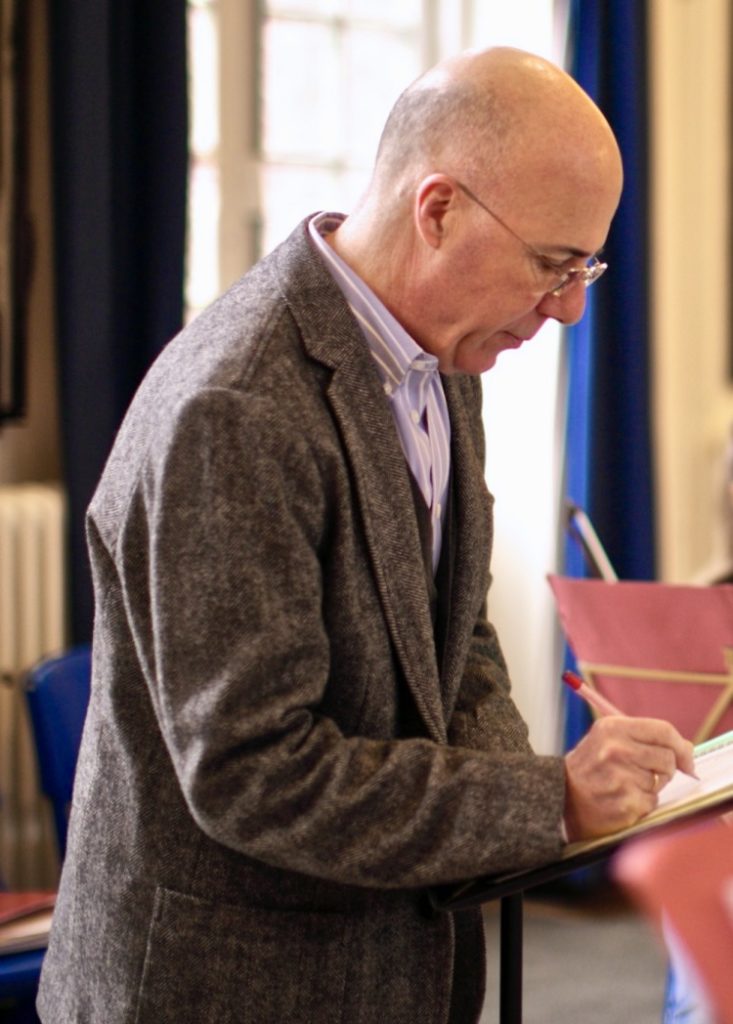 Requirements for parents and teachers for online lessons at YMC:
A computer – laptop or desktop (tablets can work as well) with a camera and microphone all connected. (A mobile smart phone is not sufficient for most classes).
Download the Zoom onto your computer/laptop well in advance of 2nd May. You can also just use zoom by going to the site https://zoom.us/
Your Music or notebook, your instrument + music stand and a pencil + rubber,
An adult should be present to start the session and generally be around in case of technical difficulties.
5 mins before your normal lesson time please be online in the zoom meeting waiting room.
Parents will receive an email from each class teacher well in advance of each YMC classes (most likely the evening before)
-Please let Marina know in advance if you can't attend on any Saturday (marina@youthmusiccentre.uk or text 07717 533 395)
-For any technical problems on any Saturday morning please text Marina on 07717 533 395.
How to log on:
Parents will receive an email from each class teacher well in advance of each YMC class (most likely the evening before). The invite will include a meeting code and a password.
Please go to the zoom page https://zoom.us/ or open your zoom app and click on 'JOIN A MEETING' shortly before each lesson. Fill in the meeting code and then the password.
If you can please adjust audio setting in Zoom: Go to advanced audio settings, disable "supress persistent and intermittant background noise"
---
The only class which unfortunately had to be cancelled this term is Parent Orchestra.
---
Please always check if there is new music for your class: http://www.youthmusiccentre.uk/practise-material-2/
---
Tuning help sessions:
If you need help tuning your violin, viola, cello or bass before a Saturday morning please contact Marina marina@youthmusiccentre.uk. She can schedule a zoom session for 6.30 on a Friday night.
Class Information
Interesting supporting material for Nigel's orchestral classes:
Master of the Bow – from Biber to Bach
Beethoven (on 17th December Beethoven will have his 250th birthday!)
Theory and Composition News
A new beginner has now started at 12.30 with Claudio. If you would like start theory, please contact Marina:: 07717 533 395, marina@youthmusiccentre.uk
Graham has a composition class at 12.00. (His drop in class at 8.30 can only continue when we are back in Bigwood house). If you would like to improve your composition skills you can still join this class (£91.80 this term). Please contact Marina if you are interested: 07717 533 395, marina@youthmusiccentre.uk
YMC Choir sessions with Alison
This term Choir takes a different but wonderful shape. Vocal warm-ups and Songs to sing? yes, Consider yourself from Oliver! some call-and-response songs, and our favourites from Jonathan Dove's 'Seasons and Charms'. Each week we learn about one of the characters in Mozart's opera The Magic Flute (week 1: Pamina ); week 2: The Queen of the Night, yes we all sang up to a super F to see exactly how high the music goes). And each week a key point in music history – we started with plainchant (week 1) and the Dies Irae – with orchestral examples of how this music brings meaning into music – and films. Then in week 2 we moved on into the Renaissance with Gibbons' The Silver Swan (in 5 parts) and Tallis' great motet 'Spem in Alium' in 40 parts. You can watch an amazing virtual choir here: https://www.youtube.com/watch?v=QfnEbwcLq0E
Members of the choir are suggesting some lovely ideas – we had a sing-off between David Bowie (Space Oddity) and Freddie Mercury (Don't Stop Me Now) – with Freddie Mercury the clear winner on this occasion.
Watch this space for updates through the term.
Alison
Timetable