Introduction to Youth Music Centre
Introduction to Youth Music Centre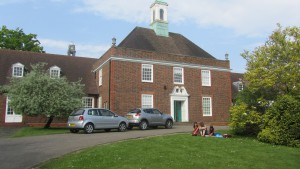 The Youth Music Centre was established in Bigwood House, Hampstead Garden Suburb in 1967 and since that time has become one of the foremost Saturday morning music schools in London.
The essential aim of YMC is to welcome all children from the age of two to eighteen years into our community and to help them achieve their highest musical potential within a creative and happy environment, where they can come together to enjoy making music.
YMC provides classes in musicianship skills for the very youngest children before they embark on instrumental lessons at the age of five or six. After a year of group lessons on the violin, viola, cello, double bass or recorder children are ready to have their first orchestral experience. We also provide theory classes up to grade 8 and voice/aural classes. We are proud to say that we have many children who stay with us for their entire music education.
50th Anniversary celebrations in 2017

Reflections on a wonderful milestone
At the 50th anniversary concert of the Youth Music Centre on 18th June it was clear to see that we continue to go from strength to strength both musically and as a community of people who want to share our love of music with each other and with our children. It was a tribute to our founders that our ethos of 'music for all' produces standards that are the envy of many more selective musical institutions.
Our youngest students of about six to seven years of age who have been playing for as little as two years are capable of playing as a cohesive ensemble with a great range of colour and nuance.
Throughout the age ranges and the developing maturity of our five orchestras a highly refined style of music making emerges culminating in a Chamber Orchestra who produces a ravishingly beautiful sound and a wonderful sense of ensemble and rhythm. Many of them started their musical journey in our beginner classes and have grown together over the years giving their ensemble playing an intimacy that only great friendships can enjoy.
---
Awards and Achievements
Youth Music Centre orchestras and ensembles have been first-prize winners in the North London Music Festival every year since 1995. In addition YMC ensembles regularly win first prizes at the Spring Grove Festival. The Youth Music Centre Children's Choir won its first award, the Iris Macer Shield and in 2003 it had the honour of being asked to perform in 'Youth Makes Music' at the Royal Festival Hall.
The Chamber Orchestra has performed at the St Jude's Proms and has given concerts at the Purcell Room at the South Bank Arts Centre, the United Reform Church, Highgate and St. Mary's Church, Finchley and at All Saints' Church, as part of the East Finchley Arts Festival. Since their very first successful concert at St Martin in the Fields in 2011, the Chamber Orchestra has been invited back each year. Recordings of some of those performances can be seen on this website.
---
Kay Hurwitz MBE
18th March 1920 – 2nd July 2014
Kay Hurwitz, along with three musical friends, founded the Youth Music Centre almost 50 years ago in 1967. As a lover of chamber music, Kay was a very fine professional viola player herself, she was determined to join forces with like-minded musical parents to give their children the opportunity to experience the joy of music making. At first the classes took place in her house but it soon became evident that more space was needed and the move to Bigwood House was the spring board for what we have today  – a Saturday morning music school that has welcomed hundreds of children over the years, either on their way to becoming professional musicians, or to becoming excellent amateur players and keen music lovers.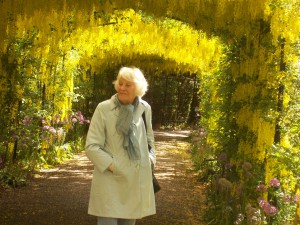 The Youth Music Centre that we all enjoy is a legacy to her love of music and her enormous enthusiasm to pass that on to the next generation. Kay was a familiar figure at YMC every Saturday morning until just a few months before she died at the age of 94 and she is remembered with great affection by all those who were lucky enough to know her.
BEYOND YMC
Two of our students
are members of the National Youth Orchestra.
Over 24
students have music places or scholarships at various London schools
CLASSES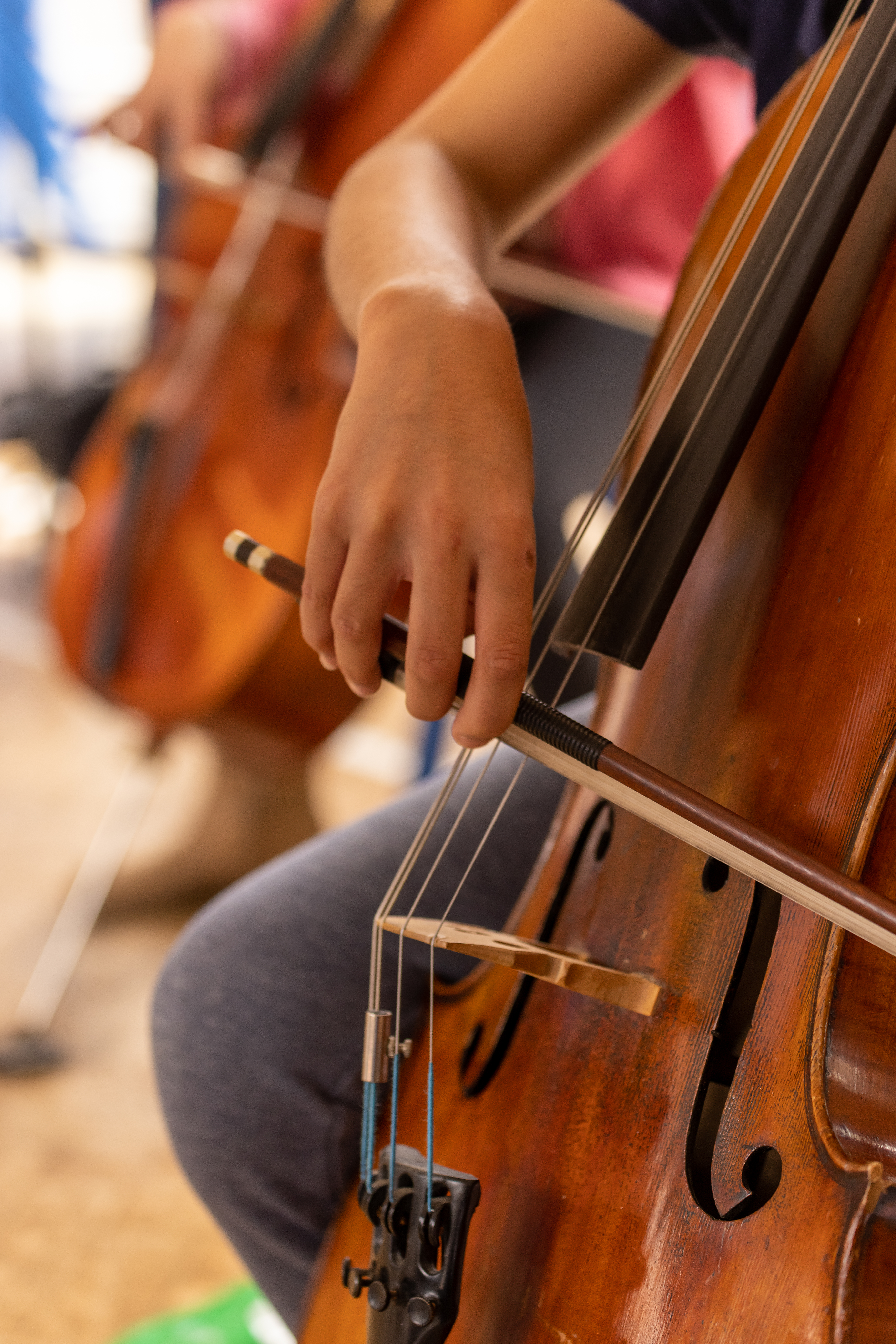 Sight Reading Class
In this class students have the opportunity to develop the hugely important skill of sight reading. Emphasis is placed on developing effective note and rhythm reading techniques through games and working together in a small group to deliver convincing performances,…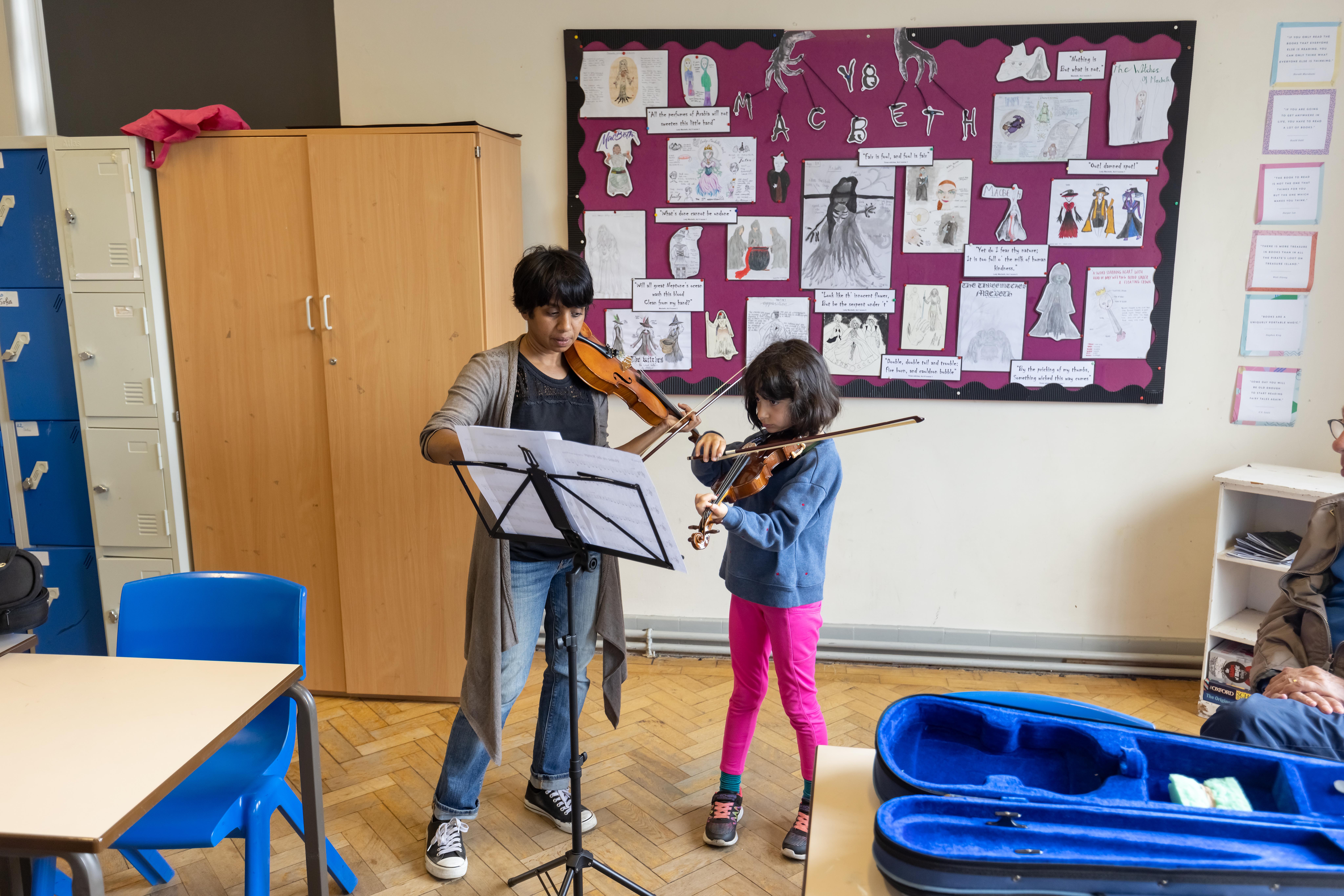 Individual Instrumental Lessons
Violin/Viola: Karin Bjork, Iona McDonald, Chloë Meade Cello/Double Bass: Sheena McKenzie, Fiona Nisbett, Dinah Beamish Flute: Luke Strevens Recorder/Clarinet: Elizabeth Knatt YMC has recently added individual instrumental tuition to it's wide ranging offer. One to one tuition is where students…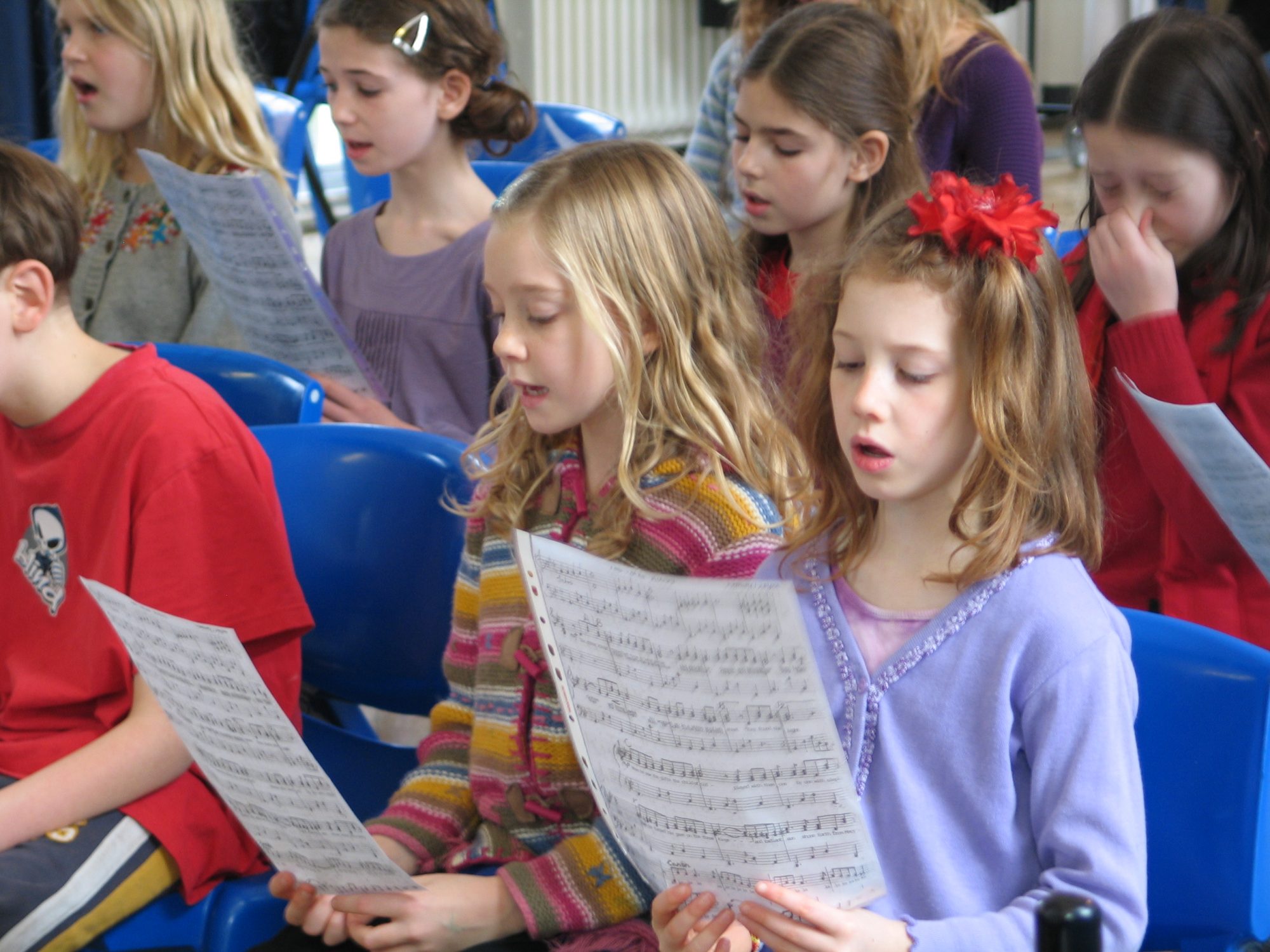 Choir
Singing in a choir is good for your soul! Join the YMC choir this term and you won't regret it. We meet at 11:45am. We have a great range of songs in different styles. Combine pitch, rhythm and language, and…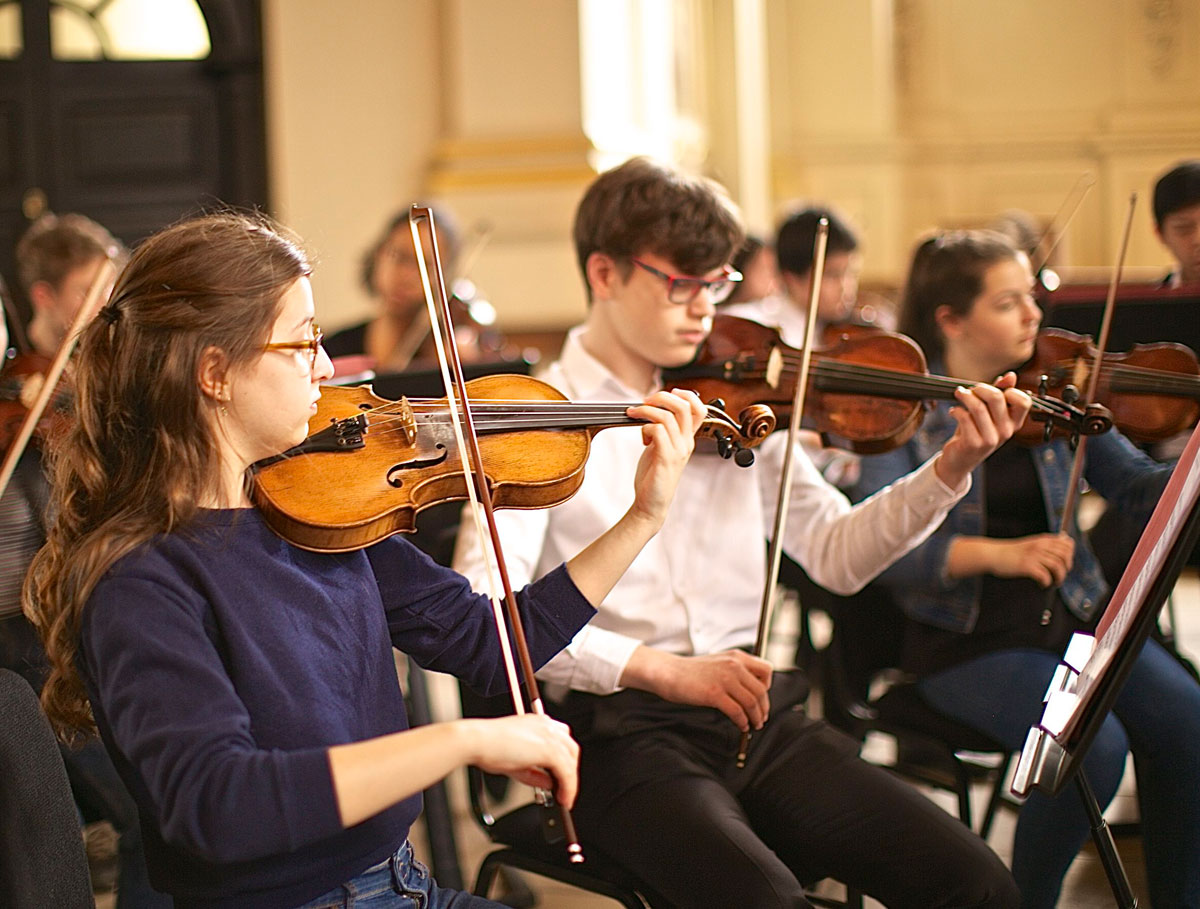 Chamber Orchestra
This is our flagship orchestra. Children usually will have achieved Grade 7 – 8 on their violin and Grade 6 on violas or cellos to take part. We play some very challenging repertoire including works specially written for us, therefore…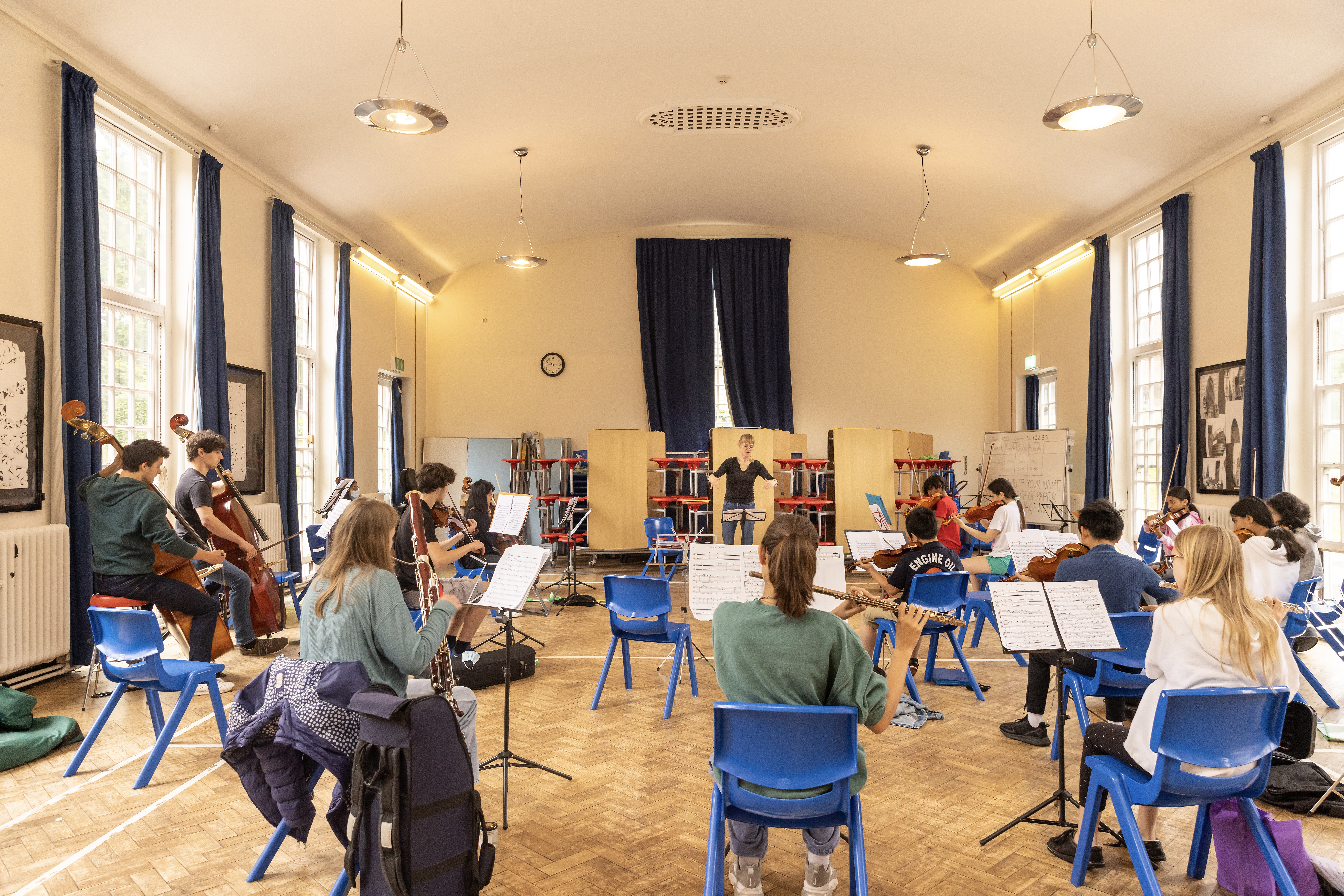 Junior Orchestra
In the Junior Orchestra (for string and wind players) we aim to work on more advanced repertoire and therefore Grade 6 is expected from violinists and a good Grade 5 violists and cellists. Wind players should be grade 6 and…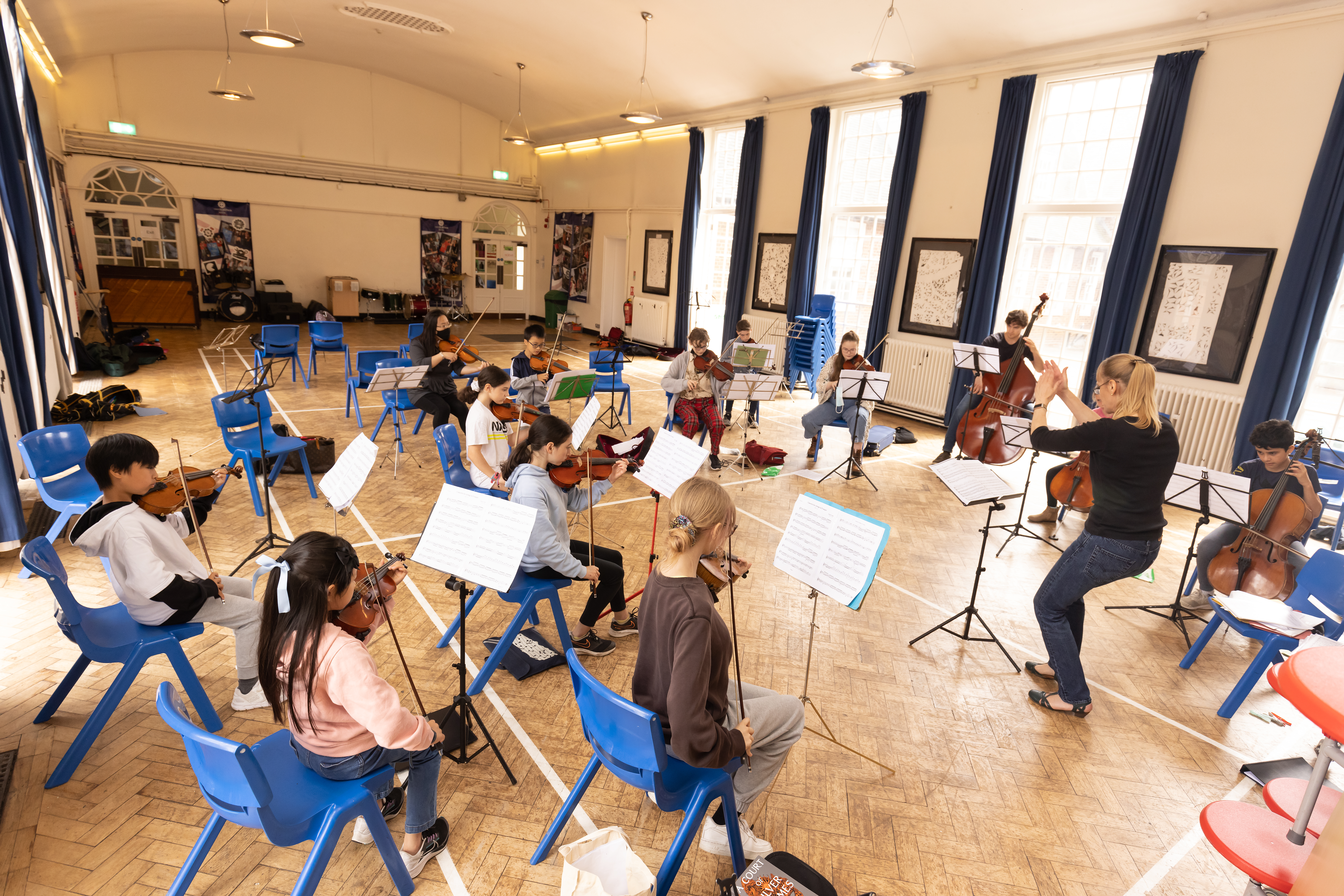 First Orchestra
This is a string orchestra made up of children who are usually about grade 5 standard on violin and viola and grade 4 on cello. By this stage they should have a good degree of 'instrumental' knowledge in all the…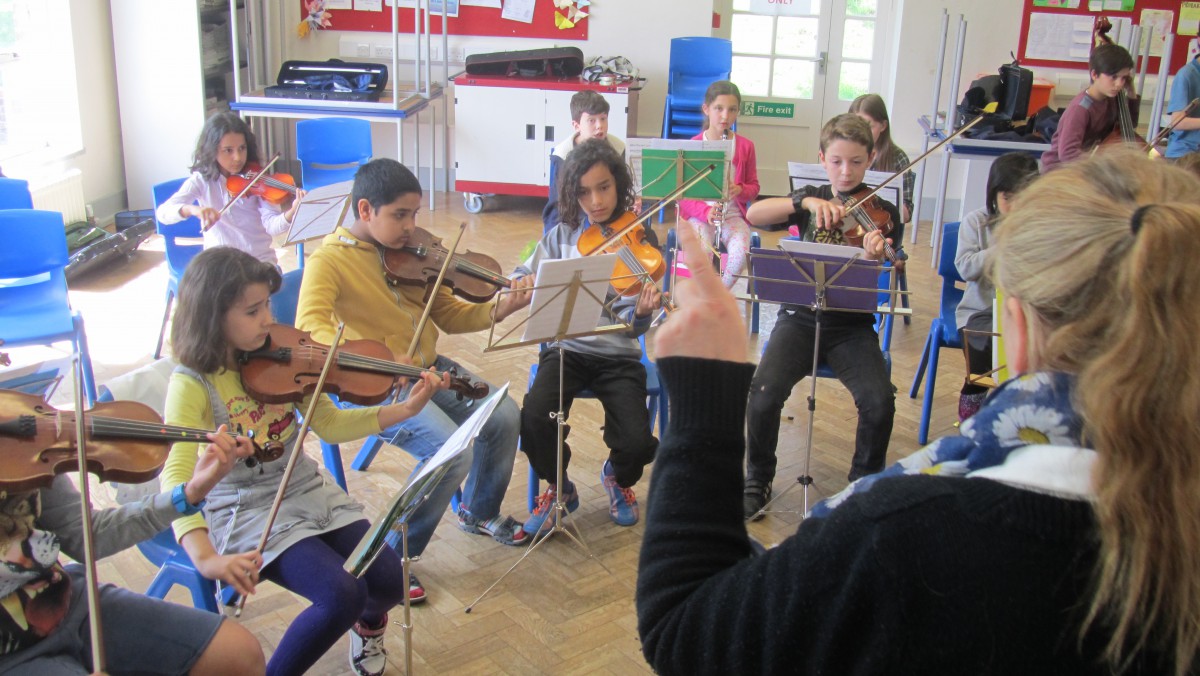 Preparatory First Orchestra
This is an orchestra for string and wind players mostly made up of children around the ages of 8-11 and the standard of playing ranges from children who have a good working knowledge of 3rd position i.e. grades 3-4 on…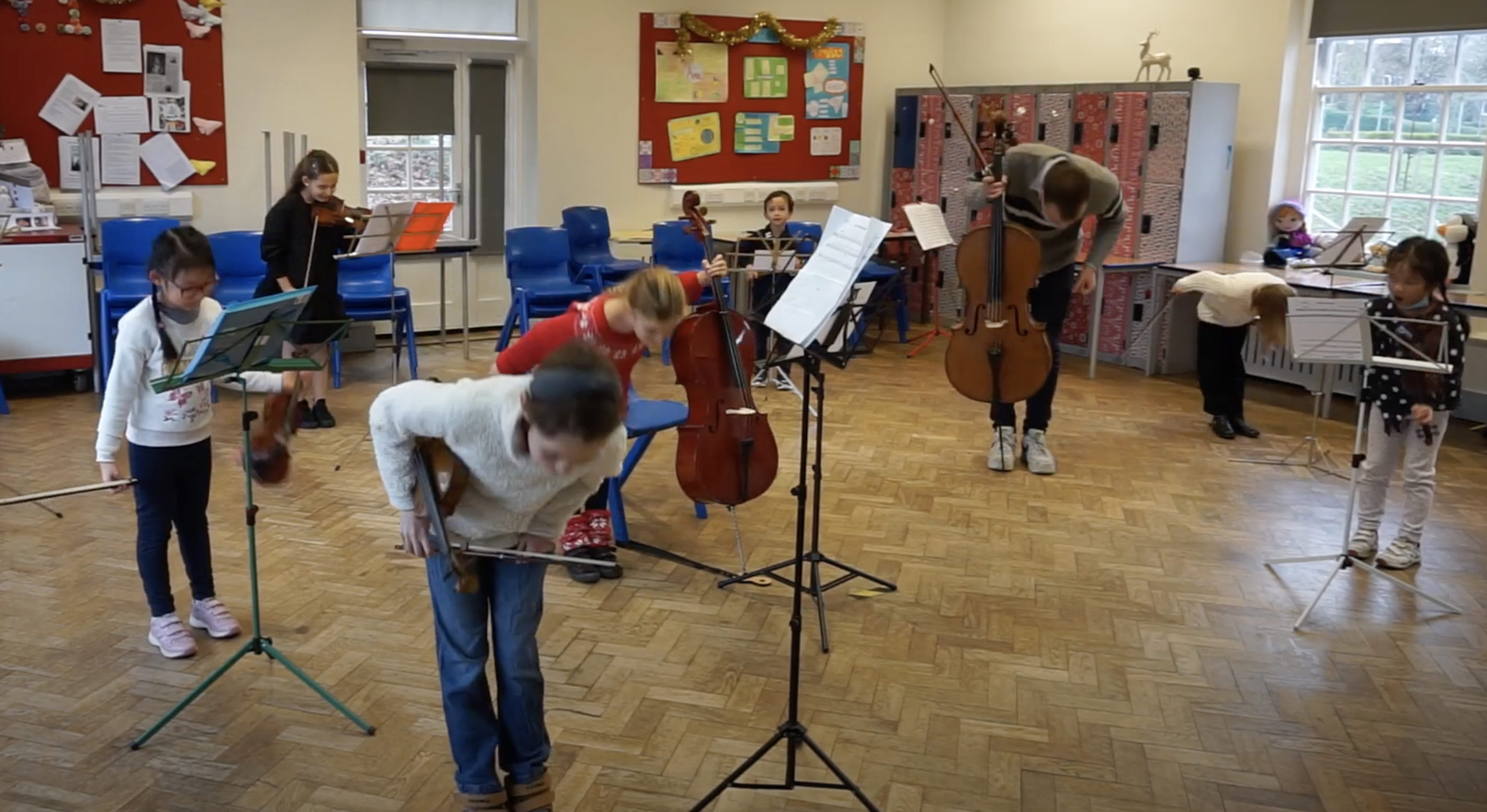 Introduction to Orchestral Playing
This is a string ensemble mostly made up of children 6-8 years of age. The standard of playing ranges from children who have just left their first year group lessons on violin, viola and cello to children who have taken…