Concerto Prize Sunday 1st May 2022 (Prizewinners Concert- Sunday 15th May 2022 at 6pm)
YMC Concerto Prizewinners Concert will take place on 15th May at 6pm in the Hampstead Garden Suburb Free Church. Please do invite friends and family along to this concert.
For a musician there is nothing quite like the experience of playing solo with an orchestra. For many reasons one may have to wait a long time for this opportunity to arise, but when it does, it is truly thrilling With a very innovative idea in mind the YMC Concerto Prize aims to bring the chance to play with an orchestra to our students at a radically early stage in their musical lives and I hope that as many of you as possible will embrace this unique event.
The classes and repertoire have been structured to ensure that as many children as possible can take part at their appropriate level and therefore we are expecting a high standard in each group. If you play a string instrument at YMC, but also learn a wind instrument (or vice versa), you are allowed to enter on both.
The concerto prize is open to all instrumentalists at YMC and this year also to any students of YMC teachers. YMC will invite leading musicians to be the judges for the violin, viola/cello, wind and recorder class, so please do bring friends and family on the 1st to support this exciting occasion which is now in it's 9th year.
We are absolutely delighted that again this year the HGS Trust is supporting our event. YMC would not be able to give this opportunity of playing concerts with a live orchestra in public to our students without this help.

The Youth Music Centre is very grateful to the Hampstead Garden Suburb Trust for sponsoring the YMC Concerto Prize for the last six years.
---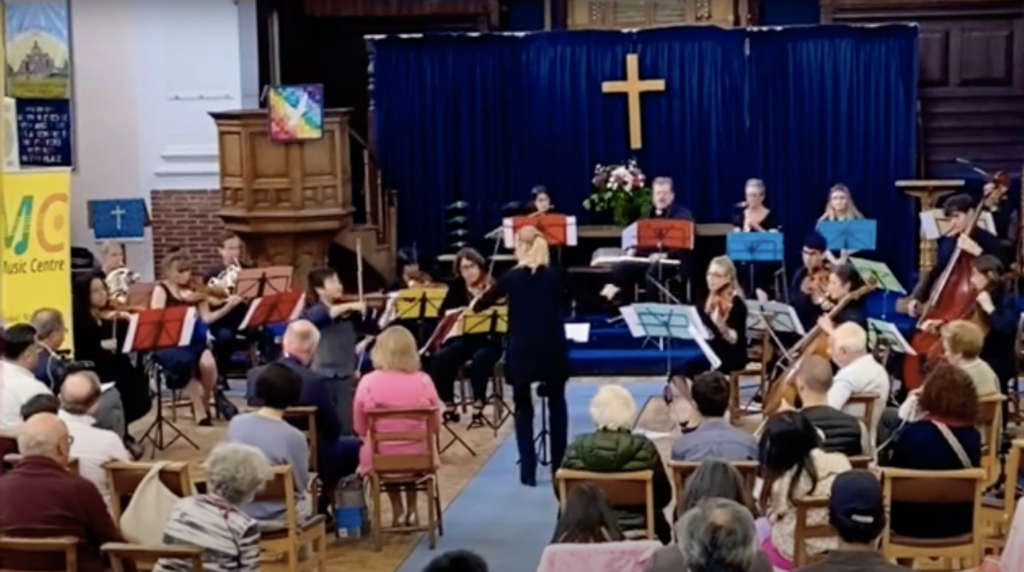 Joe Nezu, Scene de Ballet by Beriot with YMC CP orchestra
---
Past Concerto Prizes:
`