YOUTH MUSIC CENTRE
Artistic Director: Nigel Goldberg
The Youth Music Centre was established in Bigwood House, Hampstead Garden Suburb in 1967 and since that time has become one of the foremost Saturday morning music schools in London. The essential aim of YMC is to welcome all children from the age of two to eighteen years into our community and to help them achieve their highest musical potential within a creative and happy environment where they can come together to enjoy making music. YMC provides classes in musicianship skills for the very youngest children before they embark on instrumental lessons at the age of five or six. That is followed by a year of group lessons on violin, viola, cello, double bass or recorder after which children are ready to have their first orchestral experience. We also provide theory classes up to grade 8 and voice/aural classes. We are proud to say that we have many children who stay with us for their entire music education.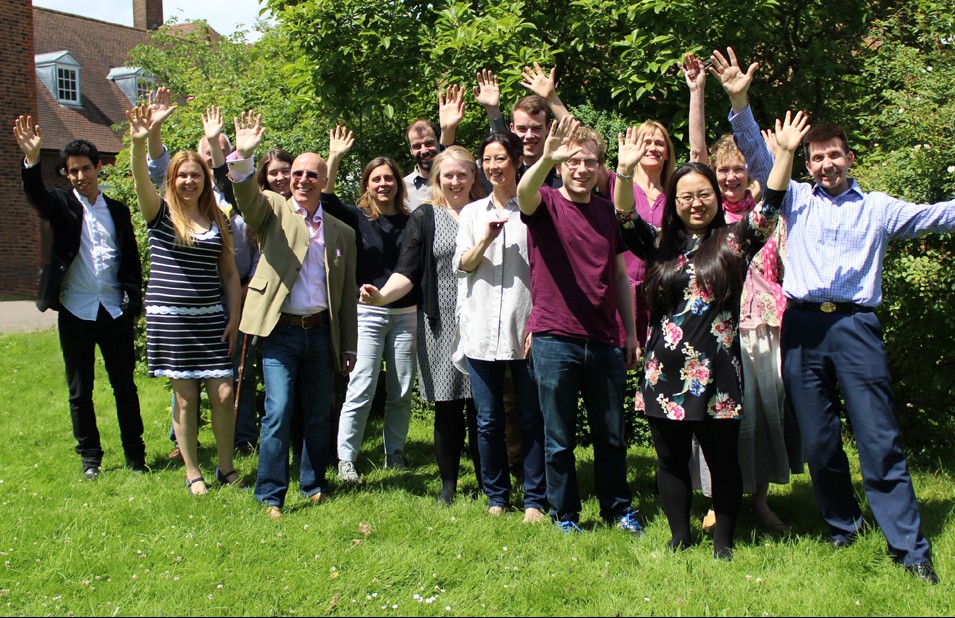 Nigel Goldberg
Artistic Director and Conductor
Nigel Goldberg started learning the violin with the well-known Leeds violin teacher, Eta Cohen. His studies were sponsored by the Countess of Munster Musical Trust and during that time he won first prizes at all the northern music festivals and also won the prize for the most outstanding performance at the National Festival of Music for Youth held at the Fairfield Halls, Croydon on three successive occasions. (more…)
Tanja Goldberg
Violin and Ensembles
Tatjana Goldberg started learning the violin in Pula, Croatia with the Italian violin teacher Carlo Urbani, continuing her studies with Professor Petar Vrbancic in Zadar. As a young violinist she won several competitions and was sent to Moscow to study solo performance at the Conservatoire P. I. Tchaikovsky.
Tatjana graduated from the class of Boris Belenky in 1985 and the following year started to teach in Banja Luka University, Bosnia, where in 1987 she was named Teacher of the Year. In 1992 Professor Yfrah Neaman invited Tatjana to study in his class at the Guildhall School of Music and Drama, but she discontinued her studies to try to rescue her family in Bosnia. However after Tatjana tragically lost her family she escaped to Rio de Janeiro, Brazil where she lived and worked from 1994. (more…)
Sheena McKenzie
Cello and Ensembles
Sheena began her 'cello studies in Hong Kong at the age of 11. Three years later, she moved back to her father's native Scotland where she attended the Douglas Academy music school. At the age of 16, Sheena was invited to perform Prokofiev's Concertino with the junior orchestra of the Royal Scottish Academy of Music and Drama where she went on to study with William Conway. She was then awarded a post-graduate scholarship to study at the Royal College of Music in London with Amaryllis Fleming. (more…)
William Cole
Choir and voice/aural skills
William Cole read Music at Clare College, Cambridge where he graduated in 2013 with First Class Honours. He has conducted student and semi-professional ensembles, including the Hampshire Sinfonia and all the Cambridge University ensembles, in a broad range of orchestral and operatic repertoire and is currently Musical Director of Opera Lyrica. (more…)
Fiona Nisbett
Cello and conductor of Preparatory and lower strings Orchestra
Fiona studied cello with Alexander Baillie and William Pleeth. She made her concerto debut at the age of seventeen and since then has performed most of the major concertos with orchestra.
At the age of eighteen Fiona was one of five soloists selected to perform in the Youth Makes Music Rotary International Festival at The Royal Albert Hall.
She has given recitals throughout England, France, Holland, Germany, The Czech Republic and Italy including first performances of John McCabe's Solo Partita for cello in Italy and Keith Beal's Sonata No1 for cello and piano in Holland. (more…)
Marina Solarek
Administrator
Marina became administrator for the YMC in 2007. She came to England in 1986 to study violin with the late Prof. Yfrah Neaman. She has performed regularly in Britain and abroad with her Piano Trio, the Feinstein Ensemble and the Baroque Ensemble "Kontraste". She has given concerts at the South Bank and has made several broadcasts for Classic FM and BBC Radio 3.
Marina was a member of the BBC Radio Orchestra and is now leading a busy freelance career, working with the Orchestra of the Royal Opera House Covent Garden, BBC Symphony Orchestra, West End Shows and for Film and Television. She is the co-founder and tutor for the residential viola course "Arpeggione" which she runs together with Jacky Woods. Marina was recently appointed leader of the North London Symphony Orchestra. (more…)
Greg Emfietzis
Junior Musicianship and Introduction to Orchestra playing
Gregory Emfietzis was born in Thessaloniki, Greece. He played the violin and sang, performing in many international festivals, concerts and operas, before and while taking a degree in Music Science and Art at the University of Macedonia.
He moved to the UK in 2004, to study composition with Christopher Fox at Huddersfield University and with Fox, Richard Barrett and Jennifer Walshe at Brunel University. His music has been performed by leading ensembles across Europe and North America; the groups he has worked with include Asamisimasa (Norway), London Contemporary Orchestra (UK), Okeanos Ensemble (UK), Orkest de Ereprijs (Netherlands) and the Sonic Inertia Performance Group (USA). (more…)
Kristina Greally
Recorder
Kristina read Music at King's College London and graduated in 2015 with a First Class Honours BMus. She is continuing her studies at the Royal Academy of Music, where she is on the Masters degree in Historical Performance programme under Pamela Thorby. She gained a piano diploma, the DipABRSM, in 2009, and was awarded the FTCL, a Fellowship in recorder performance from Trinity College London, in 2012. Kristina has six years' teaching experience, and was recently awarded the Cert PTC teaching diploma from EPTA (UK). She places special importance on ear training in young children. Kristina also teaches piano and recorder at Watford Grammar School for Girls, and accompanies singers and instrumentalists.
David Evans
Flute Ensembles and Parent Orchestra
David Evans studied the flute privately with Peter Lloyd before winning a scholarship to study with Geoffrey Gilbert at the Royal Manchester College of Music.
He has been a member of the Icelandic Symphony Orchestra, the Brazilian Symphony Orchestra and in England has played with many national orchestras including the Halle and the BBC Northern Orchestras, Royal and Festival Ballets, the Royal Shakespeare Company and the Liverpool Philharmonic. David now freelances and teaches at the City of London School for Girls.
Graham Bennett
Theory and Composition
Graham Bennett BMUS LRAM PGCE studied piano, theory and composition at the Yehudi Menuhin School, the Royal Northern College of Music, and the Royal Academy of Music in London where he was awarded the Associated Board Entrance Scholarship. During this time he won many prestigious prizes and performed extensively in the United Kingdom and abroad as a soloist and chamber musician.
In 2001 Graham studied for a PGCE at the Institute of Education, University of London to obtain Qualified Teacher Status which enabled him to broaden his teaching experiences working with students in mainstream schools across North London, and he is Head of Theory and Composition at the Youth Music Centre
Graham is also the author, composer and publisher of the 'Music Master Series', a collection of Educational Music Books specialising in composition, theory and performance.
"A fantastic music experience for all my children. They look forward to playing every Saturday"

Angela Stephens

PARENT

"Highly professional and fun at the same time. My son has gained so much from taking part"

ANNIE KING

PROFESSIONAL VIOLA PLAYER